Tube Diffusers
SSI Aeration, Inc. manufactures and sells fine bubble tube diffusers for wastewater management applications. Tube diffusers are affordable aeration solutions with slender designs that fit in any aeration tank. They feature economical stainless steel to expedite production and lead times. Plant operators can find and order various types of tube diffusers online through SSI.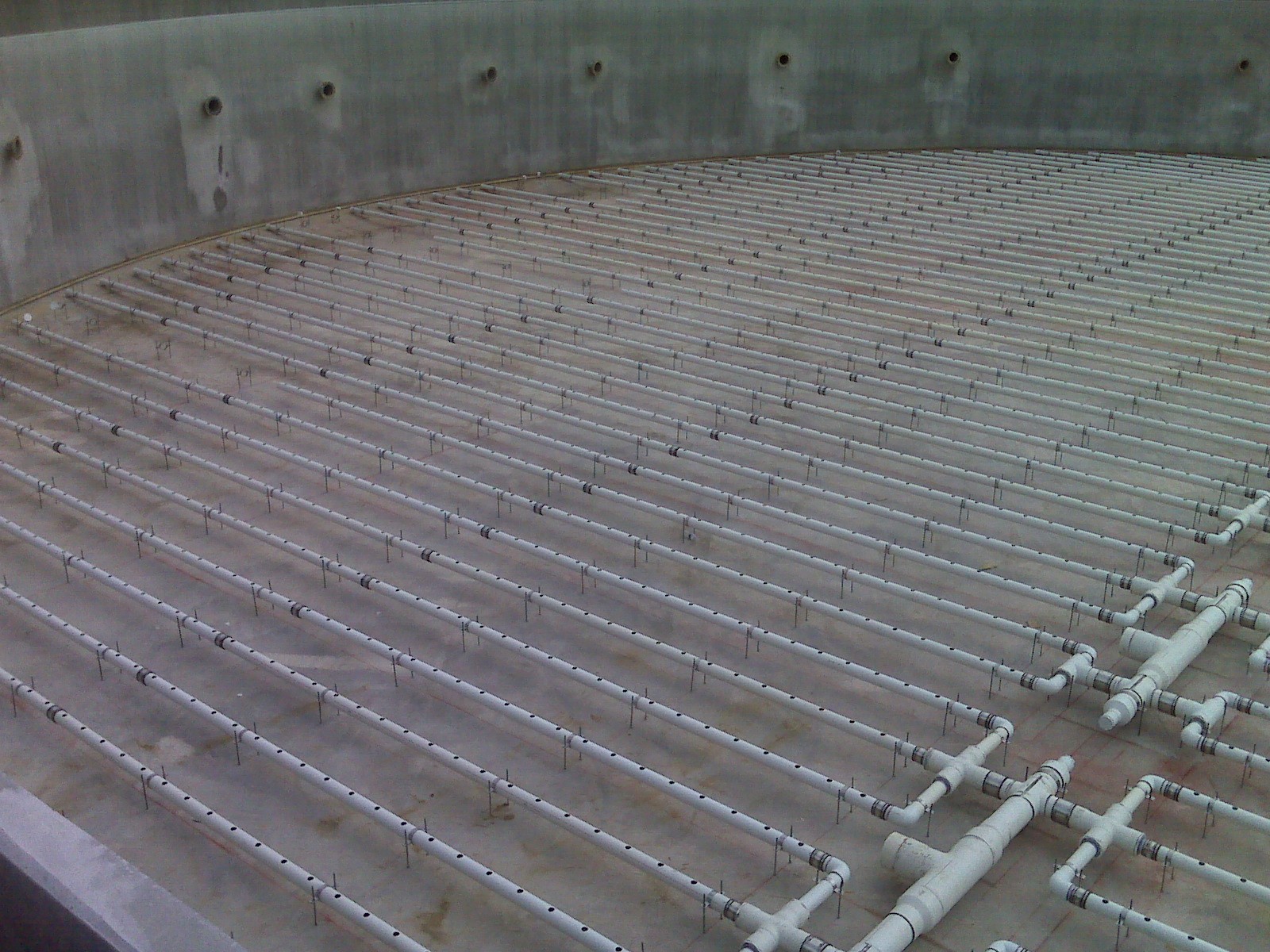 Fine Bubble Tube Diffusers
SSI Aeration's Fine Bubble Tube Diffuser and advanced membrane materials offer outstanding resistance to chemicals and fouling, in addition to the highest oxygen transfer with an acceptable headloss.

Learn More

Download PDF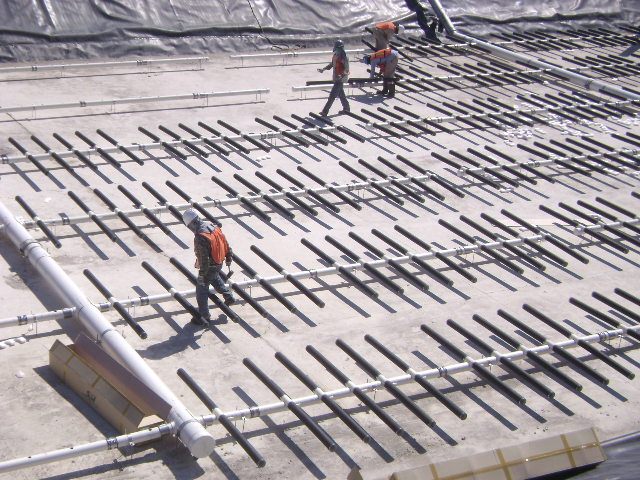 Snappy Saddle Diffusers
SSI's Snappy Saddle diffusers have a single seal to reduce risk of leakage.

Learn More

Download PDF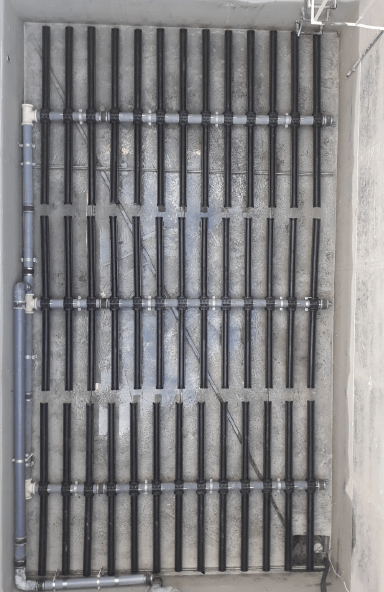 ECT Diffusers
SSI's ECT70 tube diffusers are designed to offer high oxygen transfer efficiency, low-pressure loss, and simple installation.

Learn More

Download PDF


What Makes SSI's Tube Diffusers a Global Choice?
SSI tube diffusers are ideal in wastewater aeration applications. Each design offers a unique way to produce bubbles that optimize the oxygen transfer rate so more microbes can grow during activated sludge treatment.
Tube diffusers produce small bubbles with substantial active surface areas. Smaller, more active bubbles take longer to rise, and many sink to the bottom of the tank. The result is thorough aeration above and below the air source.
SSI's designs reduce labor costs and manufacturing timelines, facilitating competitive prices and lead times. Additionally, SSI is able to produce various types of tube diffusers at different sizes. Custom designs are available as well. There is a tube diffuser for any aeration tank, and SSI helps clients choose the best option.
Types of Tube Diffusers
Tube diffusers install inside aeration tanks and deliver oxygen through a thin nozzle, causing bubbles to form. The bubbles facilitate the growth of microorganisms that consume organic material during the activated sludge treatment process. There are various types of tube diffusers featuring different materials and configurations.
SSI Tube Diffusers are available in  (PTFE)and a variety of other membrane materials all designed to resist clogging and fouling. These diffusers are affordable due to cost-efficient production methods and materials. They are easy to install with Snappy Saddle™ or standard nipple mounts.
Fine Bubble Tube Diffusers
SSI's fine bubble tube diffusers feature advanced membrane materials that yield high standard oxygen transfer efficiency (SOTE). Materials include (PTFE) coated ethylene propylene diene terpolymer (EPDM), standard EPDM, silicone and polyurethane (PE).
SSI's fine bubble tubes feature a patented channel-pipe support that provides an unobstructed pathway to the end of the diffuser when the membrane is inflated, enabling uniform bubble production.
Snappy Saddle™ Diffusers
SSI's Snappy Saddle diffusers offer simple installation and advanced efficiency. The single-seal design expedites installation and reduces the risk of leakage by 50%. It only takes one technician to install a Snappy Saddle diffuser.
Nipple Tube Diffusers
SSI's nipple type tube diffusers feature a single narrow orifice which is ideal in low-pressure systems. Using a narrow end increases pressure as air passes through, allowing the system to produce smaller bubbles without increasing energy consumption.
ECT Diffusers
An ECT tube diffuser will provide high SOTE with minimal pressure loss. SSI develops ECT diffusers by molding the plastic housing around the membrane rather than shaping, clamping or gluing the device together. This manufacturing choice produces competitive quality at a 75% lower cost. Membrane material options include EPDM, PTFE and silicone.
Different Membrane Options to Increase Whole-Life Efficiency
Choose the optimal membrane to increase whole-life efficiency.
Sizes
SSI Aeration Tube Diffusers are available in a variety of lengths, diameters and membranes. If you need a custom size, SSI will be glad to provide it to your specifications. Options include:
Nipple type: 2-inch and 3-inch diffusers
Snappy Saddle: 2-inch and 3-inch diffusers
Learn More or Contact Us to Order
Download the datasheets or you can see some of the connection methods.
Contact SSI Aeration today to learn more about the worldwide choice in tube diffusers or discuss placing an order for our products.