Disc Diffusers
Our aeration disc diffusers for sale and more have a worldwide reputation of precise engineering, innovative design, and dependable performance. Let our global service network support you 24 hours a day, seven days a week. Our aeration disc diffuser replacements have industry-standard models compatible with a variety of brands.


Disc Diffuser Treatment Applications
Disc diffusers from SSI Aeration, Inc. are most commonly used in wastewater treatment systems. Our products are used in the aeration portion of the wastewater treatment process. Professionals who use aeration disc diffusers include:
Original equipment manufacturers (OEMs): Wastewater treatment OEMs use our components as part of comprehensive systems that make water cleaner.
Contractors: Professional contractors can build new systems or make repairs with our top-quality diffusers.
Consulting engineers: Engineers who assist in the development of new treatment systems can recommend our products as part of their specifications.
Wastewater treatment plants: Treatment plants that buy their parts directly from manufacturers choose our diffusers for their efficiency and quality.
Distributors and representatives: Product distributors work with us to provide industries across the world with top-quality components.
We encourage you to contact one of our experts for more information on the uses of our diffuser product lines. Our consultants can also assist you in meeting your area's regulations for water treatment.
Installation and Design Services Available From Our Engineers
At SSI Aeration, Inc., our team of experienced engineers can offer system design and product consultation services. Our comprehensive design services include calculations, hydraulic studies, and process simulations. We tailor these tests to your local environment and required site regulations to ensure your system works in its intended application. You can count on us to tap into our years of industry experience to give you insightful and relevant advice.
As part of our system design services, we also offer the SSI Technology Portal. The software and resources available from this page let you create an aeration system that fits your specifications. Create custom price estimates and drawings that we can use to serve you better.
Purchase a Disc Diffuser or Consult With One of Our Experts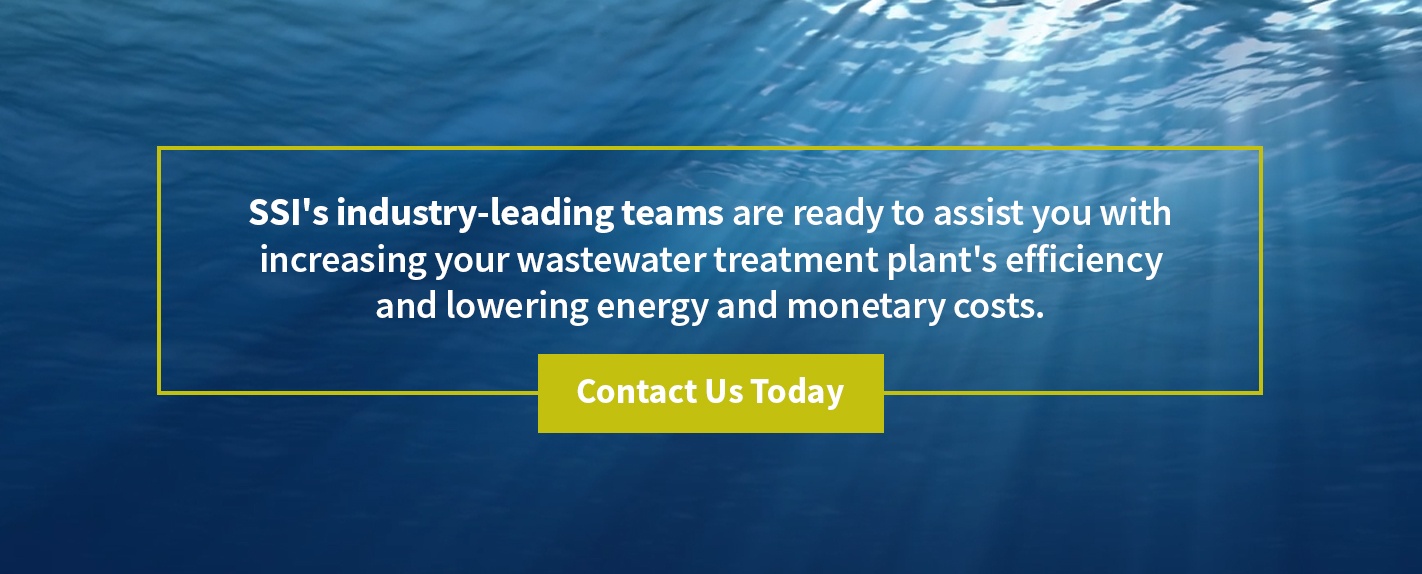 Click the links under each of the categories on this page to discover more about each product line. To learn more about our selection of diffusers, contact one of our consultants today. We can help you with price estimates, product information and more.