SSI MBBR Design Considerations and Technical Case Studies Webinar
By: Doreen Tresca
Post Date: June 24th 2020

Post Tags: fine bubble diffuser, MBBR, webinar, aerationacademy, Case Studies, Webinars,

Thank you for joining us for our second MBBR Focused webinar. Our team enjoyed taking you on a deeper dive into design calculations and considerations you should take into mind when designing your MBBR application.
​
If you missed us you can watch a recording of the webinar here:
Downloads From Our Webinar
​
Please note because of the length of the presentation it is in two files below, part 1 and part 2!
Have any questions you didn't get a chance to ask during the webinar?
​
Suggestions for a future webinar? Let us know!
​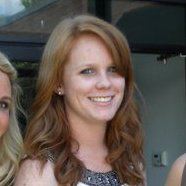 Mrs. Tresca is in charge of SSI's Marketing Department.  In addition, she is involved in sales and and believes in putting "customers first." Mrs. Tresca is a graduate of the University of Buffalo.