SSI Presents in Haifa, Israel! Sewage Treatment Plant Design Conference
By: Tom Frankel
Post Date: August 2nd 2013

Post Tags: wastewater, aeration, israel,

SSI in collaboration with our local representative Modotec, held a seminar late May 2013 in Haifa, Israel. The seminar was attended by over 45 wastewater professionals from various parts of Israel! In attendance were engineers, consultants, and end users all of whom contributed to a lively and valuable discussion about aeration systems. Thank you to Modotec for coordinating the seminar and of course to all of our attendees for joining us!  Topics discussed were fine bubble diffusers, aeration systems, membrane diffusers, coarse bubble diffusers, wastewater treatment, sewage treatment, diffuser maintenance, diffuser fouling, disc diffusers, tube diffusers, and ceramic diffuser replacements.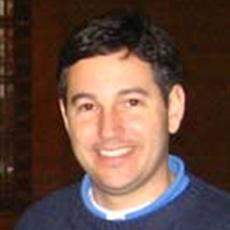 Mr. Frankel co-founded SSI in 1995 with experience in design and distribution of engineered systems. He is in charge of sales, marketing and operations in the company. Mr. Frankel holds multiple US patents related to diffusers. He is a graduate of Washington University in St. Louis.