MBBR Systems by SSI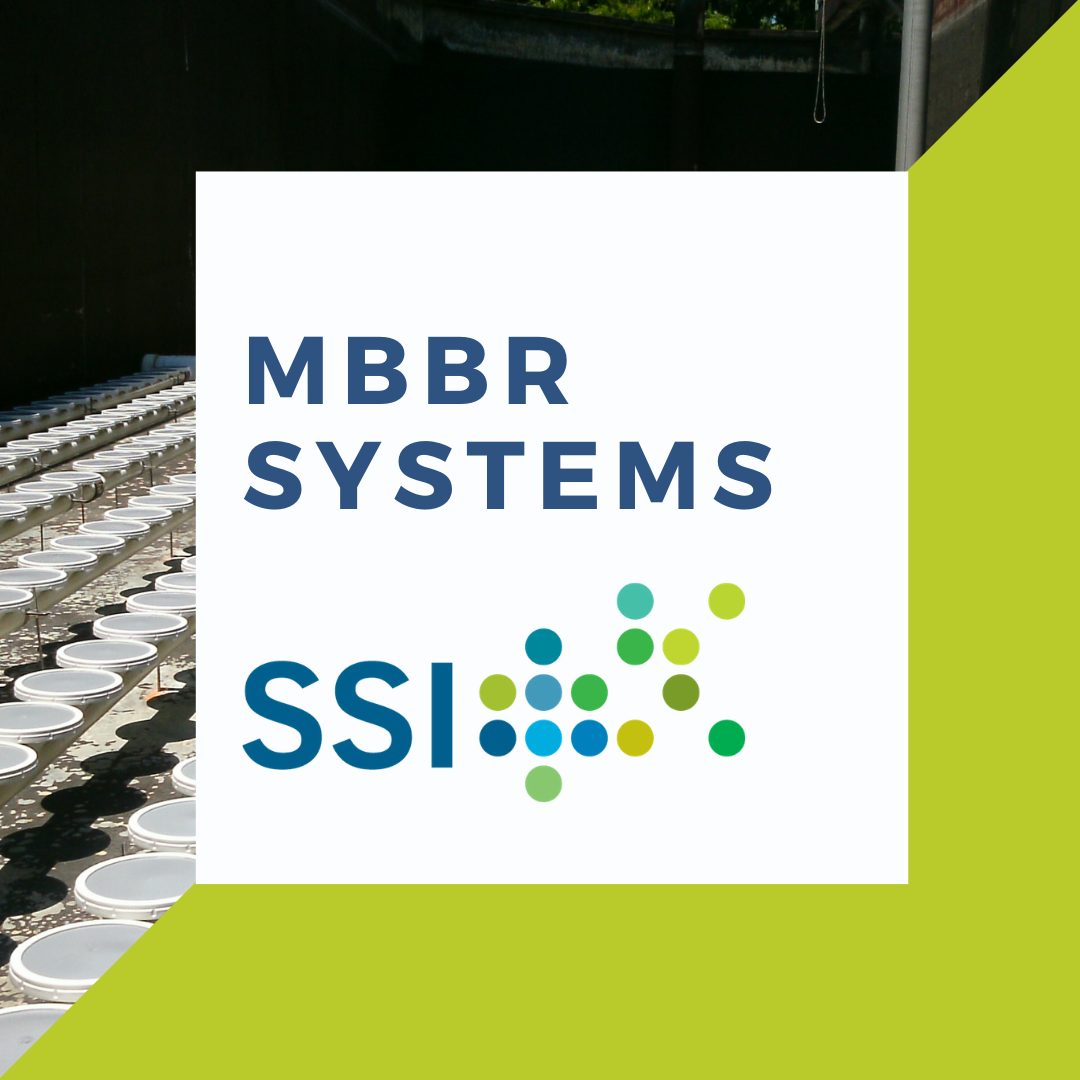 Moving Bed Bioreactor (MBBR) requires less land and less daily operation attention than traditional systems. A smartly designed MBBR provides the lowest overall cost of ownership during the life of the plant. Why waste money when you are constructing the plant, and when you are operating and maintaining it? A smartly designed MBBR often provides the lowest overall cost of ownership and the easiest operations.
WE BUILt A TEAM OF PROCESS EXPERTS SO YOU DON'T HAVE TO
We have built a process team staffed with experts who are ready to help you design or upgrade your existing plant. What makes our team different than others?
SSI's engineering team has the expertise to design your MBBR with the proper primary treatment, media, screening, reactor hydrodynamics, and clarification for your specific wastewater characteristics.
Media selection varies based on influent parameters and treatment type. One MBBR system may include up to three or four tanks, each with different conditions to ensure your water is being treated in the most efficient manner possible.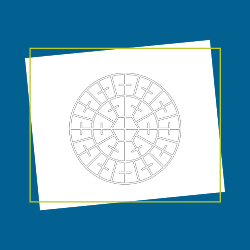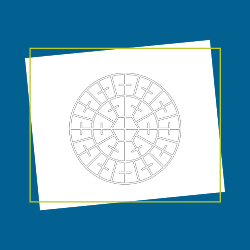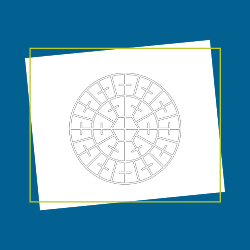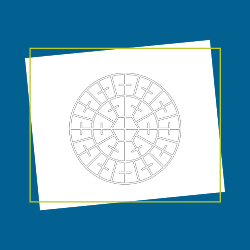 WHY MBBR?
SSI Aeration's MBBR offers advantages only found in our MBBR process design services. MBBR engineers at SSI focus on minimizing the following
Energy and operating cost

An SSI MBBR system consumes less energy than other wastewater systems, reducing overall operating costs.

Reactor volume and HRT

MBBR systems also lower HRT. Thanks to these lower HRT rates, the MBBR can operate in a smaller reactor, saving spac

Control complexity

Many of the processes involved in MBBR systems rely on microorganisms. As a result, the operator has fewer controls to manage, experiencing a simpler operation.

SSI MBBR Systems require less complex controls, the operator does not need to intervene as much as they would with another system.
Additionally, SSI MBBRs increase factors such as:
Treatment efficiency SSI MBBR systems offers better treatment efficiency than other types of wastewater treatment systems at lower space and budget requirements.
Hydraulic capacitySSI MBBR systems can handle more water at a given time than other systems, enhancing overall efficiency.
Volumetric efficiencyWith bacteria managing much of the treatment process, the parts in an MBBR system can stay in better condition. As a result, the system optimizes the amount of water flowing through the pumps.
The biofilm media carriers that hold an MBBR system's bacteria have a long life expectancy. In turn, the system's process lifespan also increases.
SSI's MBBR systems increase performance and cost-effectiveness through smart design principles.
SSI SERVICE ADVANTAGES
When wastewater treatment facilities work with SSI on MBBR wastewater systems, they gain the following benefits:
In-house media creation: SSI engineers and fabricates its own media to exacting specifications and superior quality.
In-house diffuser creation: SSI also engineers and fabricates its own diffusers to

optimize

quality and performance.
Superior media and diffuser interface: SSI specifically designs its media to work with its fine bubble diffusers. Working with SSI helps ensure complete compatibility between diffusers and media for the most streamlined operations.
Industry-specific experience: SSI has dozens of years of experience designing and building MBBRs for a multitude of industries, including the food, textile, and petroleum-processing industries, as well as the pulp-and-paper manufacturing and chemicals manufacturing industries.
Multidisciplinary expertise: SSI is one of the only companies where clients will find expertise in diffuser manufacturing, media manufacturing, and MBBR design all under the same roof. This unmatched array of knowledge allows SSI teams to work together with multidisciplinary approaches to give clients the best experience possible.
Practical, experience-based solutions: The practical benefits of SSI's multidisciplinary expertise are numerous. SSI has studied which resins to use to produce media, so they mix with the least expenditure of energy. SSI has determined which diffuser size and coatings work best to minimize maintenance. Plus, SSI knows what problems plants could encounter with their MBBRs — such as overflows from failed retention screens — and can take precautions to prevent these issues before they occur.
Robust R&D program: SSI has a strong research and design program that is active in pursuing new methods and designs for media production and MBBR system installation. The R&D team is also engaged in analyzing and engineering for the interactions between media and diffusers in MBBR systems.
Library of SOTE resources: SSI also has an immense library of resources for standard oxygen transfer (SOTE) testing. We can apply these resources to help optimize MBBR system design and performance in terms of oxygen transfer.
IFAS experience: SSI has extensive experience with integrated fixed-film activated sludge (IFAS), which requires less volume than conventional activated sludge systems, requires less maintenance and involves fewer capital costs. We can supply these systems with fixed media and have expertise in operating them.
Superior, clean IFAS systems: SSI's IFAS systems are some of the best — and best-maintained — in the industry because we can keep them free from undesirable organisms like flies, leeches and slugs. Being proactive in this way helps keep MBBR systems running efficiently.
WANT TO LEARN MORE?
Reach out and work with our team