What Is Wastewater Treatment and How Does It Work?
By: Tom Frankel
Post Date: May 9th 2023

Post Tags:

Table Of Contents
Clean and safe water is vital for communities, ecosystems, human health and business operations. But what is wastewater, and how do we purify it? The guide below will discuss types of wastewater, the common pollutants present in wastewater and the different processes for treating these types of contaminated water.
How Is Wastewater Formed?
Wastewater refers to any water that has been used for industrial, commercial or domestic use. Therefore, wastewater is generated by activities such as washing, bathing, rainwater runoff and manufacturing. Before this water can be used again, it needs to be cleaned and free of contaminants.
The three categories of wastewater include:
Municipal sewage: This comes from the everyday use of water in homes or commercial businesses. This wastewater comes from toilets, sinks and showers.
Industrial sewage: This sewage is the water that is left over from manufacturing processes that occur in pharmaceutical, textile, and food and beverage processing, to name a few.
Storm sewage: Storm sewage is water runoff that occurs during and after precipitation. This water becomes contaminated with dirt and other debris.
Depending on what the water was used for and what substances it came in contact with, some wastewater is easier to treat than others.
Why Treat Wastewater?
If wastewater was left untreated, human health and the environment would be at risk. Untreated water carries bacteria and disease, which affects drinking water, wildlife habitats and activities like swimming, boating and fishing. Without treated wastewater, every interaction with water could be a potentially dangerous one. Wastewater treatments allow us to turn on faucets, drink water or enjoy a day at the beach without second-guessing our safety.
Treating wastewater also enables its reuse in some cases, which puts less of a strain on a business's resources. Reclaimed water can be used for agricultural or landscape purposes, dust control, toilet flushing or as process water in mills and refineries, for instance.
Who Is Responsible for Treating Wastewater?
The United States Environmental Protection Agency (EPA) enforces the Clean Water Act (CWA). Under the CWA, there is a National Pollutant Discharge Elimination System (NPDES) program that deals with the treatment of wastewater.
State, territorial and tribal governments are given the authority to enforce and have administrative control over the NPDES program in their area. However, the EPA still maintains oversight of all CWA programs.
Effects of Wastewater Pollutants
When wastewater remains full of pollutants, human health is at risk as well as other species and ecosystems. From smaller inconveniences like beach closures to bigger concerns like restricted drinking water consumption, harmful pollutants can have devastating impacts on the environment.
Examples of harmful effects of untreated wastewater include:
Forced restrictions: Viruses, bacteria and diseases will pollute the water, leading to restrictions on drinking water, shellfish consumption and human recreation such as swimming in lakes or boating.
Excessive nutrients: When water contains too many nutrients like nitrogen and phosphorus, toxic over-fertilization can occur, which changes habitats and can cause a decline in certain species.
Increased metals: Untreated water contains higher levels of arsenic, cadmium, chromium, lead and mercury which can be toxic to a variety of species.
Fish and aquatic species survival: Debris and decaying organic matter left in water monopolize the water's oxygen, making it impossible for fish and other aquatic species to survive.
Health risks: In addition to metals and excessive nutrients, wastewater can also contain personal care products or pharmaceutical substances that pose a threat to aquatic life, wildlife and human health.
Contaminated crops: Crops that are watered with untreated wastewater can become contaminated and unsafe to consume.

How Does Wastewater Treatment Work?
The negative effects of untreated wastewater highlight the importance of wastewater treatment. There are three key stages to wastewater treatment — primary, secondary and tertiary. Most plants will also add on a fourth step known as pretreatment.
Pretreatment
During this optional phase, processes like filtration are used to physically remove any large solid particles or objects from the water. Large bar screens will remove objects like leaves, tree limbs and plastic, while equalization tanks filter out smaller particles like sand, gravel, dirt and even coffee grounds.
Chemical methods can also be used during the pretreatment process. Some plants may use coagulation and flocculation to change the pH of the water to promote solid waste forming larger clumps for easier removal.
Some pretreatments will also tackle removing grease and fat, but this can vary by wastewater plant, as some choose to tackle this filtration in the primary treatment stage.
Primary Treatment
Primary treatment uses physical processes and gravity to filter out solids. The wastewater will sit in primary clarifiers for an extended period as remaining debris and solids precipitate out. Mechanical scraping equipment can help speed up the removal of solid contaminants. If grease and fat were not previously removed, they will be skimmed off the water's surface during this phase of treatment.
Secondary Treatment
After treating the wastewater with physical removal, bacterial processes occur during the secondary treatment phase. Microorganisms will be used to break down impurities further. There are a few different treatment options that can be used during this stage, including:
Anoxic treatment: The denitrification of wastewater occurs during anoxic treatment processes that break down nitrogen molecules and release oxygen.
Anaerobic treatment: For wastewater with high levels of biodegradable solids, anaerobic treatment will be used. During this treatment, wastewater is stored in covered digestion lagoons where bacteria break down organic waste.
Aerobic treatment: During aerobic treatment for wastewater, organic contaminants are converted to safer end products like carbon dioxide, water and microorganisms. Unlike anoxic and anaerobic treatments, this process requires aeration to supply oxygen to feed the microorganisms that will consume the waste within the wastewater.
Tertiary Treatment
Tertiary treatment is an optional step that puts wastewater through an extra filtration and disinfection process. Some common forms of disinfection during the tertiary treatment phase include:
Chlorination
Filtration
Ion exchange
Ozone treatment
Ultraviolet disinfection
Types of Wastewater Systems
Different types of wastewater will form based on where it's coming from. Some wastewater will require specific and varied treatments, so there is a treatment system for each type of wastewater.
There are plenty of ways to treat wastewater, including the following process systems:
Chamber systems
Septic tanks
Aerobic treatment units
Constructed wetland systems
Mound systems
Drip distribution systems
Recirculating sand filter systems
Evapotranspiration systems
While these are some of the more common wastewater systems, there are a variety of other methods that can be used as well.

Contact SSI Aeration, Inc. for Wastewater Treatment Solutions
SSI Aeration, Inc. is a full-service wastewater treatment systems company with a depth of experience in various process and tank systems. SSI's team of engineers has the knowledge and experience to help organizations optimize wastewater treatment systems for more effective and efficient processes. Contact us today to learn more about wastewater treatment products and how SSI can enhance your facility.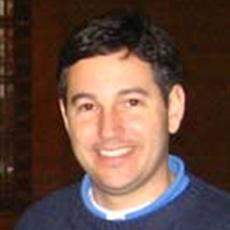 Mr. Frankel co-founded SSI in 1995 with experience in design and distribution of engineered systems. He is in charge of sales, marketing and operations in the company. Mr. Frankel holds multiple US patents related to diffusers. He is a graduate of Washington University in St. Louis.