Treating Wastewater in Food Processing-Challenges and Solutions
By: Tom Frankel
Post Date: May 14th 2019

Post Tags:
What are some challenges to food processing?
Wastewater from food processing plants is one of the most difficult to treat.  This includes plants like poultry, dairy, fruits and vegetables, potato chips and other grain products, sugar, and more.  The chemical composition of the wastewater fluctuates significantly depending on the production line.  This includes high levels of BOD (biochemical oxygen demand), suspended solids, organic carbon, and even inorganics. In addition, a major source of environment pollution worldwide is wastewater generated from food processing plants.  Given this, food processing plants have compliance and environmental regulations regarding their wastewater.  Furthermore, cities charge high fines and penalties when these requirements are not met.
How do we treat food processing wastewater?
The types of treatment for such food processing plants include the use of lagoon aeration.  This is integrated in a fixed system or retrievable system.  Thus, given the high BOD in food industry wastewater, treating wastewater is problematic.  Also, influents are unpredictable with rising and falling fluctuations in production and even the change in seasons with runoff. Sludge buildup reduces the lagoon's holding capacity and prevents the wastewater from being fully treated.  This is due to an aeration system not being properly maintained.  In addition, problems are avoided with treatment with sufficient mixing, oxygen, and the proper equipment.  With sufficient aeration, bacteria has enough oxygen to effectively break-down the waste and meet discharge guidelines.
What can SSI offer?
SSI membranes have a built-in check valve that not only allow a ramp up in airflow to handle fluctuation but are used in on-off applications.  In addition, SSI offers several membrane material options including patented PTFE coated EPDM membranes.  Thus, this allows for easy maintenance and longer-lasting membranes when facing high organic and inorganic compounds in wastewater.
Below is a Retrievable Lagoon Aeration system SSI provided at a Poultry WWTP in Cosa Rica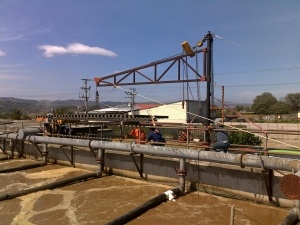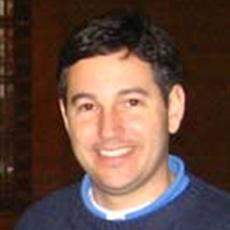 Mr. Frankel co-founded SSI in 1995 with experience in design and distribution of engineered systems. He is in charge of sales, marketing and operations in the company. Mr. Frankel holds multiple US patents related to diffusers. He is a graduate of Washington University in St. Louis.