How to Manage Hazardous Waste in Wastewater Treatment
By: Tom Frankel
Post Date: June 29th 2023

Post Tags:

How to Manage Hazardous Waste in Wastewater Treatment
Hazardous waste management is a critical part of industrial wastewater treatment. A hazardous wastewater treatment plant extracts usable water from industrial waste, making the water safe to reuse or release back into the environment.
Proper handling, treatment, storage and disposal of these hazardous substances is crucial. Otherwise, issues such as leaks, spills, fires and the contamination of drinking water and soil can occur. Exposure to hazardous materials can also irritate the skin and eyes, complicate breathing, cause nausea and headaches or lead to other illnesses. With that in mind, hazardous waste management is important for environmental and human health alike.
How can we properly dispose of and manage hazardous waste? Continue reading to learn more about how hazardous wastewater treatment systems work.
Classification of Hazardous Waste
According to the Environmental Protection Agency, hazardous waste is any waste with potentially harmful effects on the environment or human health. It can come from various sources, such as manufacturing, farming, laboratory, construction and health care facilities. Hazardous waste also comes in many forms, including solids, liquids, gases and sludges.
Here are some examples of hazardous materials:
Cleaning solvents
Pesticides
Automobile batteries
Motor oil
Painting wastes
Sludge from water and air pollution control units
Lead-containing CRT monitors
Fluorescent lamps and thermostats containing mercury
Renovation and demolition waste with lead-based paint
Metal finishing wastes
How Do You Manage Hazardous Materials in Wastewater?
Hazardous wastewater treatment plants send water-based wastes — such as acids, bases, paint, oils and coolants — through a special treatment process resulting in clean, usable water extraction. Facilities can reuse the treated water on-site or discharge it into the environment.
Hazardous waste management can look slightly different depending on the facility and type of waste. However, it usually involves these steps.
1. Transportation
First, a hazardous waste disposal company transports the hazardous waste to a treatment plant. The plant receives the waste in totes, drums and tankers. Generally, an initial fingerprint analysis and inspection occur in the receiving area to identify the waste. The waste is then directed to the water treatment area.
2. Neutralization
Corrosive liquids are sent to the neutralization area first. Neutralization is a chemical process that adjusts the pH level of corrosive hazardous waste. That way, it no longer meets the Electronic Code of Federal Regulations (eCFR) definition of corrosive. According to eCFR Title 40, a corrosive material is:
Aqueous with a pH greater than or equal to 12.5 or less than or equal to 2.
Liquid and corrodes steel at a greater rate than 6.35 millimeters annually at a test temperature of 130 degrees Fahrenheit.

3. Treatment
Following neutralization, the hazardous waste moves to the main treatment area, which involves separation, settling, flocculation and filtering. Plants typically use these processes to alter the composition or character of hazardous wastes:
Oxidation: Oxidation or reduction chemically converts hazardous waste to less toxic or nonhazardous compounds that are less mobile and more stable. Some common oxidizing agents include hydrogen peroxide, chlorine, ozone, hypochlorite and chlorine dioxide.
Incineration: Incineration burns hazardous materials at high enough temperatures to destroy contaminants. It occurs in a large industrial furnace called an incinerator.
Some treatment processes allow plants to recover and reuse waste in manufacturing settings. Other methods significantly reduce the amount of hazardous waste.
4. Storage
After treating the hazardous wastewater, operators store it in an accumulation area or tank. eCFR Title 40 defines "tank" as a stationary device constructed of non-earthen materials — such as concrete, plastic, steel or wood — providing structural support to contain hazardous waste.
An accumulation tank can temporarily store the hazardous waste until it is used or disposed of. These tanks can also hold hazardous substances that are still awaiting treatment. In addition to tanks, hazardous waste can be stored in the following units before treatment or disposal:
Containers: A hazardous waste container is a portable device for storing, transporting, treating or handling hazardous materials. A 55-gallon drum is the most common hazardous waste container, but other examples include tanker trucks, buckets, bags, railroad cars and test tubes.
Drip pads: A drip pad is an engineered structure made of non-earthen materials. It has a curbed, free-draining base. A drip pad conveys excess preservative chemical drippage from precipitation, treated wood and surface water run-on. It helps prevent hazardous waste leaks from contaminating the surrounding ground.
Waste piles: As the name suggests, a waste pile is a pile of solid hazardous waste used for temporary storage or treatment. According to the Resource Conservation and Recovery Act (RCRA), the waste pile must have double leachate collection and removal systems, a double liner system and a leak detection system. Additionally, it must have controls for run-on, run-off and wind dispersal, as well as construction quality assurance.
Containment buildings: A containment building is a self-supporting, fully enclosed structure with a floor, roof and four walls. It's used for non-containerized hazardous waste storage or treatment.
Surface impoundments: Similar to a landfill, a hazardous waste surface impoundment is a human-made excavation, diked area or natural topographic depression comprised primarily of earthen materials. The impoundment is usually lined with non-earthen materials to hold liquid hazardous waste. Like waste piles, surface impoundments must be constructed with leachate collection and removal systems, a double liner system and a leak detection system. Additionally, the unit should follow a construction quality assurance program to ensure proper installation. The RCRA also outlines inspection, monitoring, response action and closure regulations.
5. Disposal
After being stored in an accumulation tank or another unit, the treated wastewater is ready for on-site use, such as in a cooling tower or hydraulic fracturing. Otherwise, the water can be discharged back into the environment.
Additionally, the plant must properly dispose of the hazardous wastes. Landfills are the most common disposal sites. The plant operators or disposal company will typically place the substance in a carefully constructed unit to protect surface water and groundwater. Then, the waste is ready to be discarded into the landfill.

Choose SSI for All Your Wastewater Needs
Durable and reliable equipment is essential for industrial wastewater treatment systems. SSI Aeration, Inc. has a wide range of products available for wastewater and sewage treatment plants. This selection includes:
Aeration systems.
Fine and coarse bubble diffusers.
Tube and disc diffusers.
PFTE and EDPM membranes.
As a proud global leader in water treatment equipment design and manufacturing, SSI helps facilities in a variety of industries — including food and beverage processing, textile manufacturing, chemical and petroleum — find solutions suited to their needs. These products are tailored to standard processes for wastewater aeration, including fixed-film activated sludge and moving bed biofilm reactor.
SSI's complete engineering department aims to ensure a high-quality, innovative water treatment solution with every project. Get in touch today to discover how SSI's equipment can benefit your wastewater treatment needs.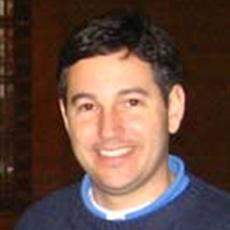 Mr. Frankel co-founded SSI in 1995 with experience in design and distribution of engineered systems. He is in charge of sales, marketing and operations in the company. Mr. Frankel holds multiple US patents related to diffusers. He is a graduate of Washington University in St. Louis.