Winery Wastewater Treatment Options and Growth in the Industry
By: Tom Frankel
Post Date: May 15th 2019

Post Tags: Case Studies,
How big is winery wastewater, really?
The global wine market is expanding as the third-largest segment of the global alcoholic drinks market.  Demand will reach 30 billion liters by 2020. With the ever-growing market, growth in wastewater treatment for these wineries is also increasing. It is estimated that 16-20 L of effluent is generated for every ton of fruit crushed.  Furthermore, one ton of grapes produces 227 liters of wine.  At 30 billion liters demand, that is an astronomical 132.2 million liters of effluent per year!
What to use?
Winery wastewater treatment systems vary depending on the application, location, or preference of the winery.  Large wineries have more wastewater to treat and are able to establish a higher efficiency in their treatment plants.  Typical winery wastewater treatment systems include aeration ponds and aerobic digesters.  Considerations for these systems include the cost effectiveness of the treatment plant, the reliability and compactness, and lastly how easily managed they are.  Furthermore, the higher the quality and effectiveness of the wastewater treatment system, the lower the operational cost and long-term capital savings.
What can SSI do?
This is where SSI Aeration, Inc steps in.  Aerobic treatment systems consist of an aeration basin or pond equipped with fine bubble or coarse bubble disc diffusers.  In addition, winery wastewater contains inorganic salts, organic compounds, yeast, and bacteria that need break-down.  Aeration assists in this process by increasing the oxygen present.  With proper treatment, wineries are able to reuse or discharge wastewater to sewer or a third-party treatment facility.
SSI Aeration offers a variety of diffuser options.  PTFE coated membranes work best when organic compounds are present in effluent while EPDM is just as effective.  We offer disc diffuser option in both recycled and virgin polypropylene, and even an economical single-mold diffuser line for those considering lower up-front capital costs.
In addition, during wine harvesting season, the wastewater treatment process cannot be stopped for regular maintenance.  This means the plant must have a solution and product in place to ensure efficiency and a long-life span.  PTFE membranes offer the solution.  PTFE coated membranes are proven to outlast standard EPDM membranes. Furthermore, systems can be sized as a retrievable aeration system for operational flexibility.  SSI offers 316SS materials for robustness in addition to CPVC.
SSI has winery clients around the world including Santa Teresa Chile, E&J Gallo Winery in California, and more.
For more information on Winery Wastewater Treatment, please contact us!  We are happy to assist with any design or equipment needs.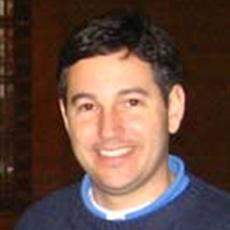 Mr. Frankel co-founded SSI in 1995 with experience in design and distribution of engineered systems. He is in charge of sales, marketing and operations in the company. Mr. Frankel holds multiple US patents related to diffusers. He is a graduate of Washington University in St. Louis.