Difusores con recubrimiento de PTFE instalados en una planta de tratamiento de aguas residuales de lácteos
By: Doreen Tresca
Post Date: marzo 26th 2019

Post Tags:

En diciembre de 2006, Danone de México instaló difusores de disco de 12″ con recubrimiento PTFE marca SSI, en su planta de tratamiento de aguas residuales en Irapuato. Danone había usado previamente difusores de EPDM que se ensuciaron debido a la adhesión de calcio. Danone instaló los difusores de PTFE en un tanque nuevo y al mismo tiempo adaptó PTFE en el tanque existente que contenía difusores de membrana Premium EPDM. El técnico de servicio de SSI John Perrone ayudó con la instalación en el sitio. Danone se une a la Cooperativa de Productos Lácteos de Agropur en Quebec, Garelick Farms de Nueva York, F & A Dairiy de Arizona, Schreiber Foods de Utah y Fage USA Dairy of New York como clientes de SSI en la industria láctea.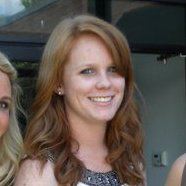 Mrs. Tresca is in charge of SSI's Marketing Department.  In addition, she is involved in sales and and believes in putting "customers first." Mrs. Tresca is a graduate of the University of Buffalo.