Startup, Commissioning and Training for Wastewater Aeration
By: Tom Frankel
Post Date: November 29th 2016

Post Tags:

Field service engineers are often critical to the success of a custom engineered aeration system.   We have succeeded through the past decade to make installation easier.  Today you receive well labeled pallets, bundles and packages, and significant amounts of work have been shifted from the field to the factory, particularly with factory mounted SSI disc diffuser PODS.

However there are still a lot of components to an aeration system.  It needs to be level, hydrostatically sealed, it needs to provide uniform distribution of air across multiple grids and tanks but also at each diffuser, and it should be properly anchored.   Pipe joints need to be sealed and accessories like sensors need to be kept dry, while purge tubing and piping needs to be routed properly so that it does not kink and it is constructed within the constraints of a working system related to vertical angle and elevation.  Hydraulics are important, such as where the water drops from during fill and how wastewater flows from anoxic to aerobic zones. Storage is important as is staging. And training the maintenance staff on what to look for and how to keep the system in proper working order is also critical.   Retrievable systems and industrial applications requiring cleaning add another layer of complexity.

SSI field service staff have been to hundreds of facilities. Some of them are registered Professional Engineers and they all get their hands dirty, put on tall boots or waders, and get into the tank to check samples and look for potential problems.   When we get to site, we often find small issues like items lost at site, broken in shipment, a few things were misinstalled, etc… We work cooperatively as a team with the Owner, Contractor to solve things quickly and as painlessly as possible.

Typical field service requirements include one trip per tank plus one additional trip or day for training. Most plants install one tank at a time.   Following each visit, the client receives a field service report and a folder with images that may be referred to in the report.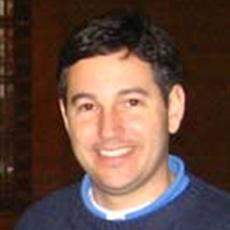 Mr. Frankel co-founded SSI in 1995 with experience in design and distribution of engineered systems. He is in charge of sales, marketing and operations in the company. Mr. Frankel holds multiple US patents related to diffusers. He is a graduate of Washington University in St. Louis.