SSI Welcomes Bob Freudenberg to the team!
By: Tom Frankel
Post Date: November 3rd 2015

Post Tags:

Bob joins SSI from Organica Water, Inc. where he was Chief Operating Officer, based in Budapest, Hungary. Organica Water (www.organicawater.com) is a global provider of innovative solutions for the treatment and recycling of wastewater that blend harmoniously into urban environments.

Prior to joining Organica, Bob served as Vice President of Entex Technologies, Inc. (www.entexinc.com) a supplier of custom engineered systems for wastewater treatment and reuse.

He started working in the wastewater systems and technology area with Air Products and Chemicals more than 35 years ago, and has held previous positions as President of Gas Equipment Engineering Corporation, VP- Business Development at Kruger, Inc., Global Product Manager for the Sharples product line with Alfa Laval Separation, and various engineering and business management positions with Air Products. Bob's specific experience with wastewater treatment systems includes process engineering, project management, sales, new business development, international technology licensing, and business management.

Bob's early industry experience in biological nutrient control, Integrated Fixed-film Activated Sludge (IFAS) and pure oxygen systems brings a unique perspective to the wastewater industry.

He has a BS-Chemical Engineering from Villanova University, an MS-Chemical and Biochemical Engineering from the University of Pennsylvania, and an MBA from Wilkes University.

Please join us in welcoming Bob to the team!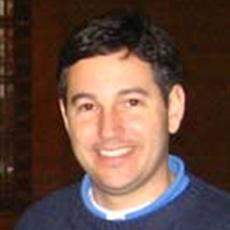 Mr. Frankel co-founded SSI in 1995 with experience in design and distribution of engineered systems. He is in charge of sales, marketing and operations in the company. Mr. Frankel holds multiple US patents related to diffusers. He is a graduate of Washington University in St. Louis.