Calculadora de diseño | Resumen del "Webinar"
By: Doreen Tresca
Post Date: June 17th 2020

Post Tags: fine bubble diffuser, MBBR, webinar, aerationacademy, Webinars,

El pasado Miercoles 10 de Junio, Lina Chiaverini demostró  como utilizar la calculadora de diseño de SSI Aeration. Le agradecemos mucho a los que estuvieron presente. 
Si no pudo estar en el Webinar, aquí les dejamos la grabación:
Descargas 
​
¿Tiene alguna pregunta que no pudo hacer en el "Webinar" ?
​
Enter your text here…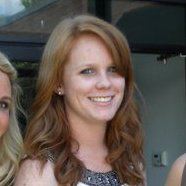 Mrs. Tresca is in charge of SSI's Marketing Department.  In addition, she is involved in sales and and believes in putting "customers first." Mrs. Tresca is a graduate of the University of Buffalo.