SSI India News
By: Tom Frankel
Post Date: March 21st 2011

Post Tags:

There is a lot of good news to report about SSI in India.

Incorporation of SSI Aeration (P) Ltd. – SSI has formalized its Indian office in Andhra Pradesh as a registered subsidiary of SSI USA. The mission of the Subsidiary is to provide to the Indian market the highest quality fine bubble and coarse bubble aeration systems with the most comprehensive technical support in the industry at an affordable cost. The subsidiary employs twelve, and will be hiring shortly to include local production and fabrication capabilities. The General Manager for India Operations, SSI Aeration (P) Ltd., is B. Amarnath Reddy, who established SSI's operations in India from scratch in 2003.

Exhibition at EA Water 2011 Mumbai – SSI's MD and Senior Engineers N. Kiran Kumar, Bhupathi Kumar and Noman Syed exhibited at the 2011 show, just prior to the incorporation of the Subsidiary. The show and our booth were very well attended. SSI's technology including patented PTFE coated EPDM membrane diffusers as well as fEPDM disc and tube diffusers were of great interest to many visitors. Have a look at some photos from the show.

Exhibition at Water Today Chennai 2001 Attended by Amarnath Reddy and Narsing Rao from SSI Aeration (P) Ltd., this show was also very well attended and drew more visitors to the booth than one can see at the annual WEFTEC show in the US, or Pollutec in France. There is tremendous interest in advanced wastewater technology in India due to the major investments going on in the rapidly growing nation. Once again SSI's technology such as PTFE, fEPDM and new patent pending Anti-Static diffusers drew a lot of attention. SSI has been busy replacing diffusers made by other makers and installing new systems, and the client base is more than satisfied with SSI quality. At SSI, we focus first on quality, then on price. A low price is soon forgotten if the system does not work well. Below are some photos from the Chennai show.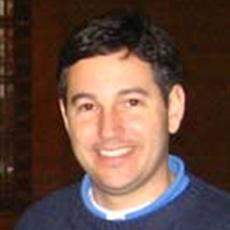 Mr. Frankel co-founded SSI in 1995 with experience in design and distribution of engineered systems. He is in charge of sales, marketing and operations in the company. Mr. Frankel holds multiple US patents related to diffusers. He is a graduate of Washington University in St. Louis.