SSI grows rapidly as an ETP supplier to the Textile Industry
By: Tom Frankel
Post Date: November 30th 2018

Post Tags: Case Studies,
Textile Plants Worldwide Choose SSI as their ETP Supplier
During 2019, SSI has booked new orders for effluent treatment plants (ETP) in South Asia, Africa, North America and the Middle East. The company's role as an ETP supplier to the textile industry is now well established, with outstanding effluent results. For example, at one ETP in South Asia, there is zero hazardous chemical discharge in the effluent. Visitors are coming from a major buyer's sustainability office in Europe to see how we do it.
We follow a rigorous, customized scientific approach to design a textile ETP, which makes use of extensive computer models, built from years of research and empirical data. When we start to work on a new ETP project, we gather particle distributions of solids in the process, as well as the raw water characteristics and flow rates, and we custom design the headworks, equalization tank, biological reactor(s), clarifiers and sludge treatment to suit the plant's needs. It is not expensive to do it this way – the opposite is true, in fact. Cookie cutter and standardized designs are often a poor fit. As the owner of a blue jeans factory, what if you told your clients that it was "one size fits all"? The same is true for us. We know our field very well, we and we can predict the performance of our systems very accurately before we build them. We design and supply outstanding ETP's using the MBBR process in compact spaces that run on very low power. Compare that to a 'low-tech' conventional ETP design that requires a lot of land, which anyone can build, because the designs are in the college textbooks.
SSI has rapidly become the ETP supplier of choice for the textile industry, due to our impeccable reputation for quality at an affordable price. US and Europe based engineers will visit your plant on multiple occasions to ensure that the equipment and process are working as designed. Because of our status as a popular ETP supplier, the number of plants under contract tripled from 2017 to 2019.
You may wonder, how, as a US based company, can we be competitive? There are a few things that we do differently from other companies:
a) We manufacture a lot of our own MBBR media instead of buying it all on the open market. Not all of it is our own production, but we make a lot of it!
b) We are leading manufacturers of diffused aeration equipment. When you buy an ETP from SSI, you are getting a terrific price on the aeration equipment.
c) Because of our aeration business, we work with headworks, blower and sludge handling equipment manufacturers worldwide, so we make deals with them.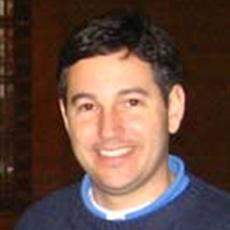 Mr. Frankel co-founded SSI in 1995 with experience in design and distribution of engineered systems. He is in charge of sales, marketing and operations in the company. Mr. Frankel holds multiple US patents related to diffusers. He is a graduate of Washington University in St. Louis.