SSI Gains National Recognition for Diversity
By: Tom Frankel
Post Date: September 9th 2008

Post Tags:

Local Wastewater Aeration Business Named and Ranked 42nd among Top 100 Small Business List in New York State

POUGHKEEPSIE, NEW YORK, Sept. 9, 2008 – In recognition of the economic power of multicultural businesses, DiversityBusiness.com, the nations' leading multicultural internet site, recently named SSI, manufacturer of fine bubble diffusers, coarse bubble diffusers, and aeration systems for wastewater treatment plants as one of the top small businesses in the state of New York (Div100)".

The Div100 is the 8th annual listing of the New York's top 100 small businesses. The companies listed on the Div100 represent the Nation's top multicultural earners and challenge the long-held notion that a small business is small or insignificant. Div100 members are sought after by major corporations wishing to increase spending with small and diversity owned companies.

The Impact of Small Business
"Small businesses and consumers are a growing force in the U.S. economy, and a force to be reckoned with," said Kenton Clarke, CEO of Computer Consulting Associates International, the company that built DiversityBusiness.com. This is a whole business segment that can carry its own, that provides jobs, products and services, and generates wealth for their communities. These are the new leaders in American business."

Affected by recent economic and demographic trends and changes, Fortune 1000 corporations throughout the country have recognized that buying products and services from small and diversity owned companies positively impacts their business. Small businesses contribute over $1.4 trillion in sales to the U.S. economy.

Carmen Castillo, President of Superior Design International, Inc., Florida commented
"These groups of companies represent the organizational spirit that drives our economy and even more. It offers insights into a vastness of cultures and an exchange of ideas that are so valuable in helping me to understand how to reach the needs of today's consumers".

Tom Frankel, Director of Stamford Scientific International, Inc, New York said, "Diversity is important to us at SSI. It's not only the right thing to do; it's good business. We are grateful to Diversitybusiness.com for recognizing us, and are proud to be associated with the other winners and we congratulate them on their achievement."

The Div100
The Div100 is a classification that represents the top 100 small businesses in the state of New York, in sectors such as technology, manufacturing, food service and professional services. Large organizational buyers throughout the country that do business with multicultural and women-owned businesses use the list. The Div100 is produced annually by DiversityBusiness.com, the nation's leading multicultural B2B Internet portal that links large organizational buyers to multicultural product and service suppliers.

SSI was be honored at a special awards ceremony at DiversityBusiness.com's "8th Annual Multicultural Business Conference", which took place April 23 – 25, 2008 at Disney's BoardWalk Resort in Orlando, Florida.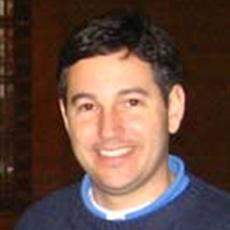 Mr. Frankel co-founded SSI in 1995 with experience in design and distribution of engineered systems. He is in charge of sales, marketing and operations in the company. Mr. Frankel holds multiple US patents related to diffusers. He is a graduate of Washington University in St. Louis.