SSI Diffusers for the Meat Processing Industry
By: Tom Frankel
Post Date: April 9th 2019

Post Tags: Case Studies,

Meat processing plants are in constant operation. When the plants are not in operations, this means they are losing money. Meat processing plants produce a high amount of wastewater. To keep up with production, these plants look for only the best diffusers for their treatment options. This is why SSI's fine bubble diffusers are being chosen again and again. Only the most durable and sustainable diffusers can compete in this industry. Which is why companies have chosen SSI's diffusers to trust in their operations.

A large meat processing plant in North Carolina installed over 6,000 SSI 9" fine bubble disc diffusers with EPDM membranes in 2009. Ten years later, the same diffusers are still being used. This is due to multiple reasons. This first is due to low plasticizer content in the membrane. This means that the membrane will last longer before it hardens, shrinks or breaks. Another reason being that SSI's EPDM membranes have a much higher than industry standard tensile strength and elongation at break.

Another installation for a large meat processing facility in Brazil decided to install 1,900 of SSI's Snappy Saddle fine bubble tube diffusers with EPDM membrane.

In an installation in 2012 in Kansas, almost 18,000 9" disc diffusers were installed with PTFE coated membranes. When treating wastewater from meat processing facilities, large amounts of fats, oils, and greases, or FOG, are present in the influent. For this reason, many treatment facilities, choose SSI's PTFE coated membranes. The PTFE coating has a high resistance to FOG, which keeps it from sticking to the membrane and clogging it.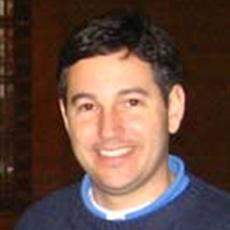 Mr. Frankel co-founded SSI in 1995 with experience in design and distribution of engineered systems. He is in charge of sales, marketing and operations in the company. Mr. Frankel holds multiple US patents related to diffusers. He is a graduate of Washington University in St. Louis.