SSI can ship to you from multiple US and overseas locations!
By: Tom Frankel
Post Date: May 20th 2019

Post Tags:

Aeration Systems, Aeration shipping, worldwide company 

SSI is a leading global manufacturer of aeration systems for industrial and municipal wastewater treatment plants. Therefore, we prioritize technology and quality. In addition, SSI provides robustness, longevity and ease of installation of our equipment. SSI works in all phases of a project from system design to system manufacture and supply and start up and installation. In addition, SSI's equipment installations include 5 continents at thousands of jobsites. Millions of diffusers are sold since the company was founded in 1995. Furthermore, the company holds multiple US and International patents related to aeration.
SSI Speaks your Language
Headquartered in Poughkeepsie, New York USA, SSI manufactures in a local 52,000 square foot facility. Additional production facilities are located around the US including St Petersburg FL, Italy, and in South Korea. In addition, SSI has warehouses located in NY and FL with the ability to ship from these locations. Being a truly international company, SSI staff are from all parts of the world.  Chances are someone at SSI speaks your language.
Sales management and Administration are located in Poughkeepsie, with US Sales based out of our head office. European and Middle Eastern sales are based out of our Italy office. India sales are based out of our Hyderabad office. In addition, local distributors manage SSI business in more than 70 countries, and in all 50 states.
SSI maintains Engineering management in Poughkeepsie, USA, with a significant staff of application engineers and draftsmen in Hyderabad, India.
SSI Certified Site services are handled by SSI certified personnel, who are based in the US, Italy, India, Korea, and Dubai, UAE.
Click here to find out more about SSI Aeration and your wastewater needs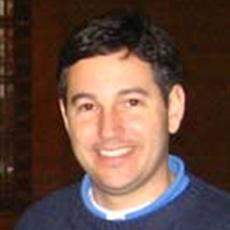 Mr. Frankel co-founded SSI in 1995 with experience in design and distribution of engineered systems. He is in charge of sales, marketing and operations in the company. Mr. Frankel holds multiple US patents related to diffusers. He is a graduate of Washington University in St. Louis.