Join SSI! Now hiring Assistant Europe Manager
By: Tom Frankel
Post Date: Maggio 28th 2019

Post Tags:
Want to Join our Team? SSI's European operations is booming and we are looking for candidates to join our team as an Assistant Europe Manager.
Job Description
SSI is looking for an Assistant Europe Manager for new office in Italy, Milan province. The AEM will assist the sales and engineering departments.
As assistant Europe Manager you will perform these and other functions:
*Work with Engineering on project flow
*Periodically travel to visit jobsites for supervision or warranty service
*Periodically travel to visit clients and vendors in Italy and Europe
*Inspect goods ready for shipment for quality compliance
*Quote systems to existing and new clients
*Perform contract review
*Communicate with clients and consulting engineers
*Coordinate between internal groups, including Engineering, Process, Sales and Administration
*Optimization of supply chain and supplier quality approval
*cost optimization and research of new supplier and solutions
To be successful in this role, you will need:
*A Bachelor's degree in environmental engineering or equivalent
*experience in QC, purchasing and logistic
*minimum 5 years experience in waste water business market (preferred)
*understanding of waste water process and treatment (knowledge of MBBR systems is a plus)
*A strong work ethic, both in the office, and in the field performing inspections and service
*To enjoy working with people but also have attitude to work independently
*Strong computer skills
*Outstanding communication skills
*A customer friendly attitude
*Problem solving skills
*high flexibility and "multi-hats" attitude
*Demonstrated experience interacting effectively with colleagues from diverse social and cultural backgrounds
Why join SSI?
SSI is a well respected manufacturer of aeration systems and WW solutions for the water treatment industry. We have been in business for 21 years, and we are dedicated to customer satisfaction, quality, innovation, and efficiency. We offer a competitive salary and benefits package and career development in a brand new challenge and opportunity environment.
Interested and want to learn more? Please email your CV to Roberto Amboldi ([email protected])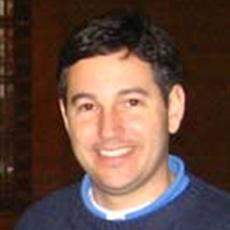 Mr. Frankel co-founded SSI in 1995 with experience in design and distribution of engineered systems. He is in charge of sales, marketing and operations in the company. Mr. Frankel holds multiple US patents related to diffusers. He is a graduate of Washington University in St. Louis.