Fine Bubble Disc Diffusers – Single Mold
By: Tom Frankel
Post Date: May 21st 2018

Post Tags:

As the market for fine bubble disc diffusers has commoditized, many manufacturers of disc diffusers have changed priorities and focused on other areas of the wastewater treatment business. These include the wastewater process and packaged wastewater solutions. SSI spends much of its research and development budget on new fine bubble disc diffuser technologies, such as the single mold diffuser.

What investment has been made in the field of disc diffusers has been primarily focused on automated production, such as robot arms and machines that can produce fine bubble disc diffusers faster and more efficiently than before.   The automation of disc diffuser production locks those producers into current designs, and increases the cost of changing and/or improving fine bubble disc diffuser designs and models in the future.
SINGLE MOLD DISC DIFFUSER MODELS
SSI has taken a different approach, as usual, with the introduction of the ECD series of single mold fine bubble disc diffusers.  This product line includes the following models, as of June 2018:
We have given a name to the category of single mold fine bubble disc diffusers to which the EC series belongs – "single mold" diffusers.   What these disc diffusers have in common is that they are manufactured by inserting a rubber membrane into a plastic injection molding machine, and molding plastic all around the membrane.  Even the threaded nipple to connect the fine bubble disc diffuser to pipe is integrally molded so that you have a true one piece design.   It doesn't get any simpler than that to install.
Single mold fine bubble disc diffusers have other advantages, too.  They use less plastic,less factory space, less labor, and take up less space on a ship or shelf than conventional fine bubble disc diffusers which are made from three pieces – a threaded base and ring set + a membrane.
DIFFUSER MEMBRANES
The membrane quality in SSI's EC series of single mold fine bubble disc diffusers is the same as what we use in our traditional AFD product line.  Some people ask us why we use the same high quality membrane in all of our fine bubble disc diffusers, when our competitors offer "good, better, best" options.   We believe in providing the best product we know how to make for the mass market.  We want our clients to trust that the SSI brand name means something.
Please give the SSI EC series of fine bubble disc diffusers a try on your next project.  You won't regret it.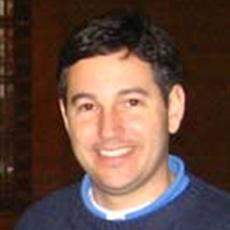 Mr. Frankel co-founded SSI in 1995 with experience in design and distribution of engineered systems. He is in charge of sales, marketing and operations in the company. Mr. Frankel holds multiple US patents related to diffusers. He is a graduate of Washington University in St. Louis.