Fine Bubble Diffusers in the Middle East
By: Tom Frankel
Post Date: June 5th 2018

Post Tags: Case Studies,
SSI succeeds in the Middle East with fine bubble diffusers
SSI has completed the installation and commissioning of the fine bubble diffusers for Al Madina Al Shamaliya, Bahrain.  SSI has installed many fine bubble diffusers in the Middle East.  We thank VA Tech Wabag and The Housing Authority of Bahrain for the opportunity.
The system is comprised of fine bubble diffusers, and factory oxygen transfer testing was conducted (SOTE testing) prior to shipment.
The size of the wastwewater treatment plant is 40,000 m3/day and the location is a man-made island which has been constructed on the northern coastline of the Kingdom of Bahrain.  The main purpose of the larger project is to create more residential developments in the small country. The island is close to the city of Manama.
SSI diffusers can be found at many sewage treatment plants throughout the Middle East, including Jeddah, Makkah, Muscat, Kuwait City, Abu Dhabi and Sharjah.   We keep stock of fine bubble diffusers in the UAE in the free trade zone, and we travel the region frequently providing technical support for diffused aeration and MBBR's.
Because of SSI's technology, including PTFE coated membrane disc diffuser membranes and temperature resistant talc filled virgin PP copolymer diffuser bodies and pipe saddles, the brand is preferred by many wastewater treatment plant operators and owners in the region.
To learn more about SSI's fine bubble disc diffusers please follow this link.
On the other hand if you are ready for a proposal for your project, please go straight to the request for quote form here.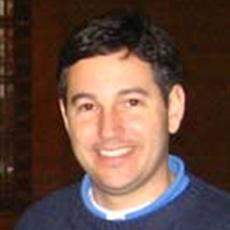 Mr. Frankel co-founded SSI in 1995 with experience in design and distribution of engineered systems. He is in charge of sales, marketing and operations in the company. Mr. Frankel holds multiple US patents related to diffusers. He is a graduate of Washington University in St. Louis.