Aeration System Video Taken by Drone – 13 year old SSI Success
By: Tom Frankel
Post Date: July 10th 2018

Post Tags:

During the summer of 2017, we took some drone footage of a wastewater treatment plant with a 13 year old aeration system from SSI.  It is a 10 MGD plant, with 4000 pcs of 9″ fine bubble disc diffusers, divided between two tanks.  The system has been in continuous operation since 2004/2005.  This is the first time that SSI has captured aeration system video by drone.

We have uploaded the aeration system video to AWS to preserve the resolution, as it is a 500+ MB file and YouTube and Facebook's compression software would reduce the resolution too much to see it clearly.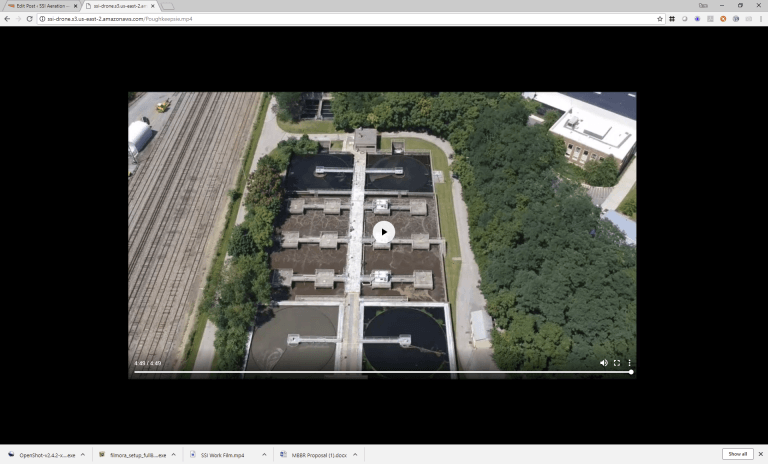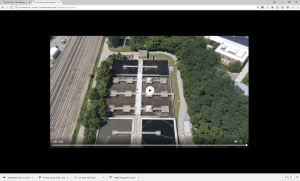 The aeration system is fed by single stage gear-driven centrifugal blowers.   The plant operates a conventional activated sludge process, but often shuts off the first aeration grid to reduce filaments.   It discharges to the Hudson River which flows into the ocean at NY City.    The plant also accommodates a lot septic haulers.  The aeration system has never required significant maintenance and membranes have never been replaced.  These are EPDM with 1mm slits.
The wastewater composition at this site includes municipal, restaurants and offices, and some light industry.   There is also significant I&I during precipitation events.   The plant is very well run but it has a small maintenance budget, so they need everything they buy to last a long time.
SSI's fine bubble disc diffusers have a long track record of success in municipal and industrial applications, in the US and around the world.  We hope that you like the video and if you are interested in having an aeration system that looks like this after over a dozen years at your plant, please don't hesitate to contact us.
If you prefer to work on your own aeration system design, we offer the SSI Technology Portal, where most of the diffuser design tools are open without registration.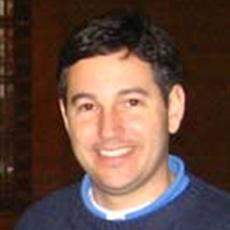 Mr. Frankel co-founded SSI in 1995 with experience in design and distribution of engineered systems. He is in charge of sales, marketing and operations in the company. Mr. Frankel holds multiple US patents related to diffusers. He is a graduate of Washington University in St. Louis.