Protección interior del orificio de la membrana
By: Doreen Tresca
Post Date: marzo 26th 2019

Post Tags:

Los difusores de burbujas finas FEPDM con patente pendiente de SSI son los primeros en la industria en ofrecer una protección  interna contra el envejecimiento y el ataque químico. Vea a continuación el informe de SEM, gracias nuevamente al Sr. Kunihiko Sasajima, Presidente de Nippon Plawder Co. Ltd, que identifica la presencia de F dentro de la ranura interna, con un aumento de 500x.

Las membranas de PTFE de SSI ofrecen protección de la capa de barrera en la superficie superior de la membrana.

Las membranas fEPDM brindan protección de barrera en el lado de aire de la membrana, el lado de agua y dentro de la ranura interna. Esto significa protección contra ensuciamiento, ataque químico, exposición al ozono, alta temperatura, etc … y hay muchos menos lugares donde los plastificantes dentro del sustrato de EPDM pueden migrar.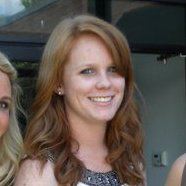 Mrs. Tresca is in charge of SSI's Marketing Department.  In addition, she is involved in sales and and believes in putting "customers first." Mrs. Tresca is a graduate of the University of Buffalo.