Dairy Wastewater is an SSI Specialty
By: Tom Frankel
Post Date: May 24th 2018

Post Tags: Case Studies,

Dairy wastewater can be difficult to aerate because of the calcium that has a tendency to precipitate onto fine bubble diffusers as well as the dairy fats that can damage some elastomers. The SSI PTFE coated disc diffuser was first developed for the dairy industry.  In the mid 2000's we had a client in Canada – Mr. Pierre Fillon of Agropur Dairy Cooperative.  They came to us frustrated with the membrane diffusers that they had found on the market, and asked us if we could suggest an alternative.

We sent him three different types of diffuser membranes into his dairy wastewater aeration tanks.  One had a waxy bloom.  Another had a silicone layer on the surface, and the last one had a precursor to today's SSI PTFE multilayer coating. In six months, the first two diffusers failed, as did the plain EPDM membranes from a competitor in the next tank. Mr. Fillon noticed the bubble size had grown and he started to see problems everywhere except the PTFE tank.

He also didn't dose much of the chemical cleaner (an organic salt) into the plastic piping system with the SSI PTFE coated diffuser membranes.   They told us they saved energy with SSI PTFE membranes and the membranes lasted longer than the other products in his dairy wastewater aeration tanks.

Other SSI clients with dairy wastewater have tried PTFE coated diffuser membranes with success.  See some pictures below from around the world:

The success of the SSI PTFE coated diffuser membranes in the dairy industry encouraged us to look for other applications where we could save customers from aggravation and needless dramatic increases in energy consumption.  These products have found many loyal customers in the meat packing, pulp and paper, refinery, alcohol, and municipal wastewater applications, so dairy wastewater is not the only good application for them.  They can be installed in new plants and in retrofit applications, and can be supplied as diffuser parts or as a complete system.

Please get in touch with us to discuss your application, or contact us here.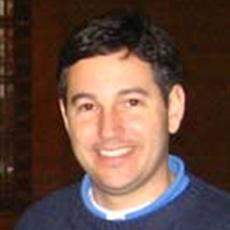 Mr. Frankel co-founded SSI in 1995 with experience in design and distribution of engineered systems. He is in charge of sales, marketing and operations in the company. Mr. Frankel holds multiple US patents related to diffusers. He is a graduate of Washington University in St. Louis.